Food Documentary Magazine
Magazine F No.11 BEAN (EN)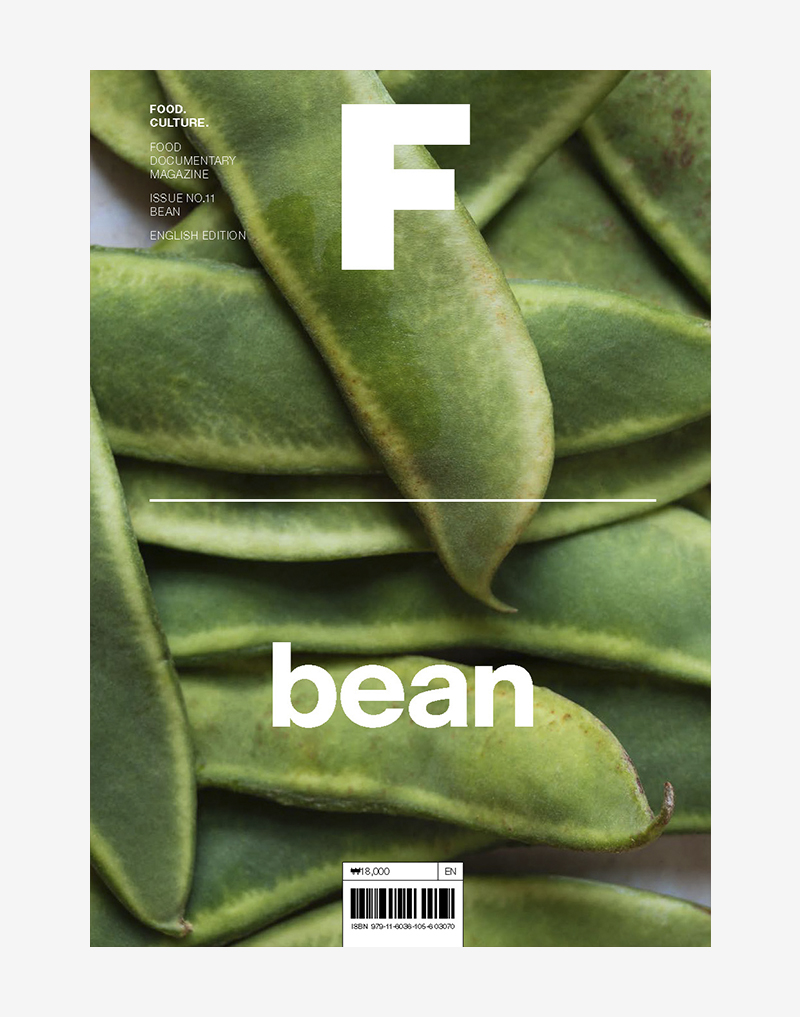 Category
Magazine > Culture / Lifestyle
Publisher Baemin, Magazine B | 170 X 240mm, 148 pages
■ About the Publication
Magazine F is a food documentary magazine co-created by Magazine B and Baemin, which introduces one particular ingredient that has had a significant impact on people's table. Baemin has become a critical mover and shaker in South Korean contemporary food culture, and B provides a balanced view on brands through multi-layered stories. This collaboration brings together these two areas of expertise in F, which is hoped to become a record of essential ingredients and food culture of our time.

■ About the Publishers

Baemin

Baemin is a food-tech company, founded in June 2010, by owner Bongjin Kim. With over 3 billion downloads, it is considered Korea's number one delivery app that leads the food delivery industry under the mission of "Good Food Wherever You Want". It now plans to expand its multi food-tech company in creating unique businesses like Baemin Riders, Baemin-Chan, and Baemin-Sanghwe.

Magazine B

Magazine B is an ad-free monthly publication that dedicates each issue to one well-balanced brand unearthed from around the globe. The magazine introduces the brand's hidden stories, as well as its sensibility and culture, and is an easy but also serious read for anyone with an interest in brands.

■ About the Issue

Beans are a prime source of plant-based protein that have always appeared on lists of "superfoods." Also efficient to cultivate, these protein-rich crops have been farmed the longest throughout history and used in ways that contributed greatly to human food culture. In big bean-consuming countries like Korea and China, beans become tofu, pastes, and sauces for daily consumption, and they enjoy a high status as a food staple alongside rice. Beans, having paved the way to development of fermentation techniques, are now applauded by world-renowned chefs as being a key ingredient to enhance flavor. Amid growing concerns over the environment and food security around the globe, beans serve an increasingly important role as an alternative to animal-based protein.
■ Contents
2 Intro
8 Letter from F
12 Awakening
Role and significance of beans in contemporary times
16 In Beirut
Beans as a unifying symbol of Lebanon 32 Berry Guide
26 Garden of Beans
The traditional way of cultivating indigenous Lebanese beans
34 Academic Manual
Bean facts across history, traditions, and figures
50 Fermentation
Traditional fermented foods and iconic brands in Korea and China
78 F Cut
The moment when beans transform during fermentation
86 Interview
86 Riad Abou Ltaif
A chef exploring the ingredients and culinary heritage of Lebanon
92 Tony Lu
A chef embodying the pure flavors of vegetables in sophisticated dishes
98 On the Table
Bean dishes full of creativity and technique
122 User Scene
Practitioners of healthy and balanced lifestyles talk about beans
86 Interview
124 Alpha Sennon
An agri-activist and founder of Whyfarm talks about food security and agricultural education
128 Plant-based Food
Leading brands in the plant-based food alternatives market
134 Market
The emerging blue ocean of processed bean-based food products
138 References
Books and visual materials recommended by bean experts, chefs, and foodies
140 Outro
146 Dictionary
147 Index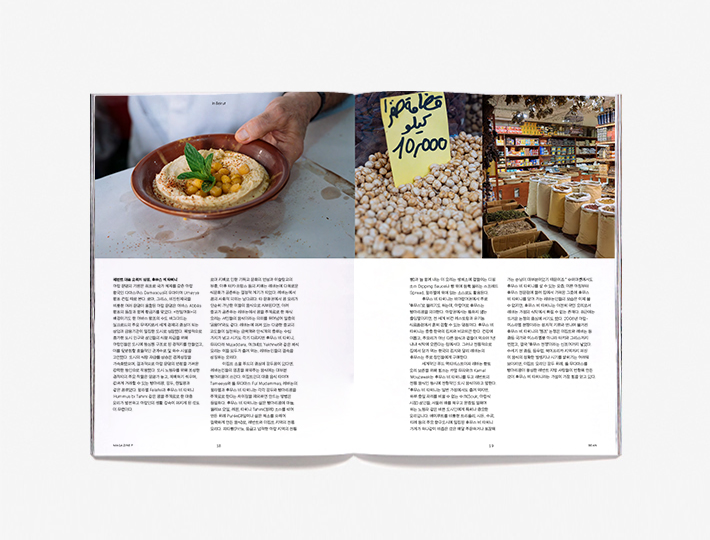 18 – In Beirut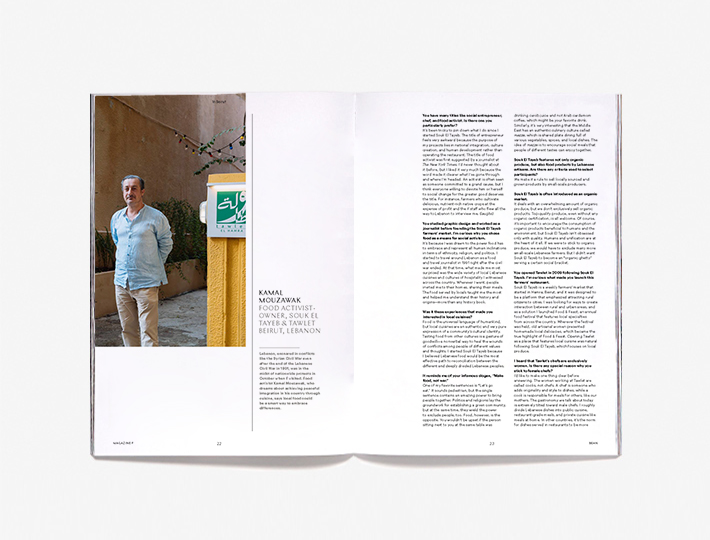 22 - In Beirut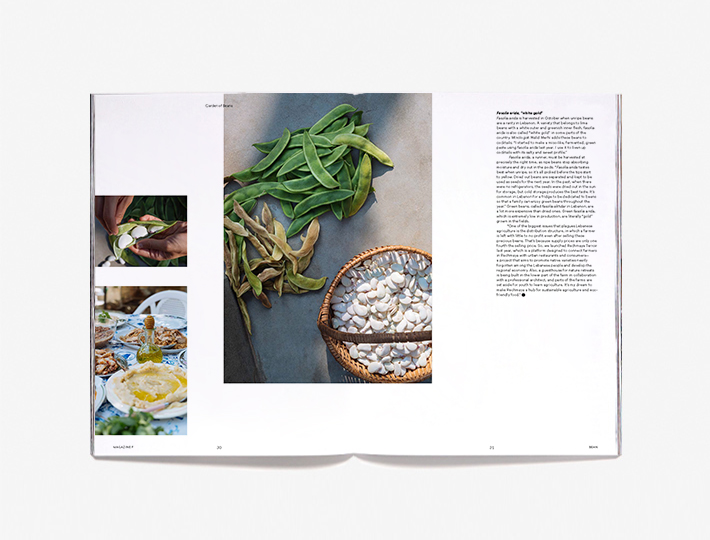 30 - Garden of Beans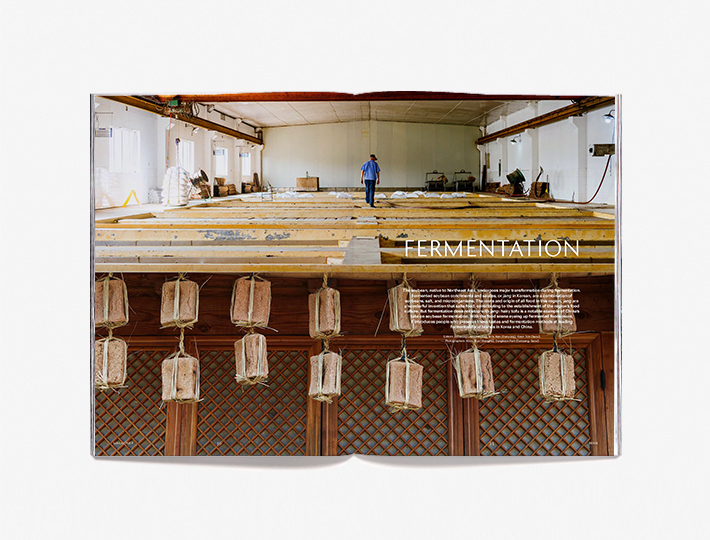 50 - Fermentation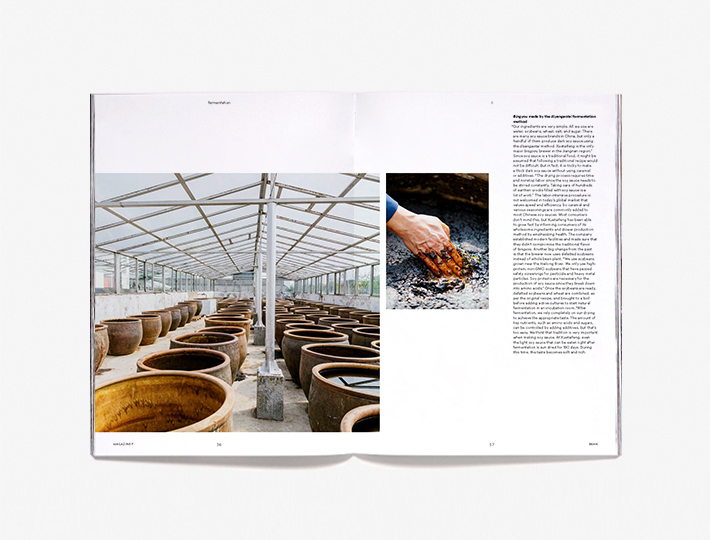 56 - Fermentation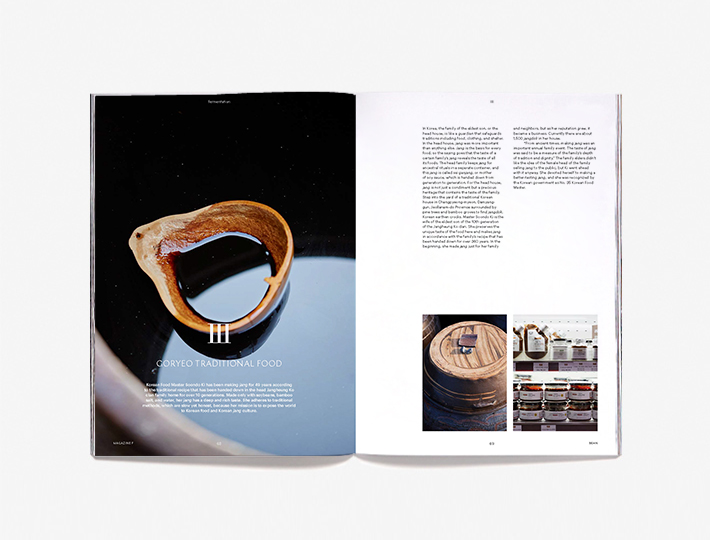 68 - Fermentation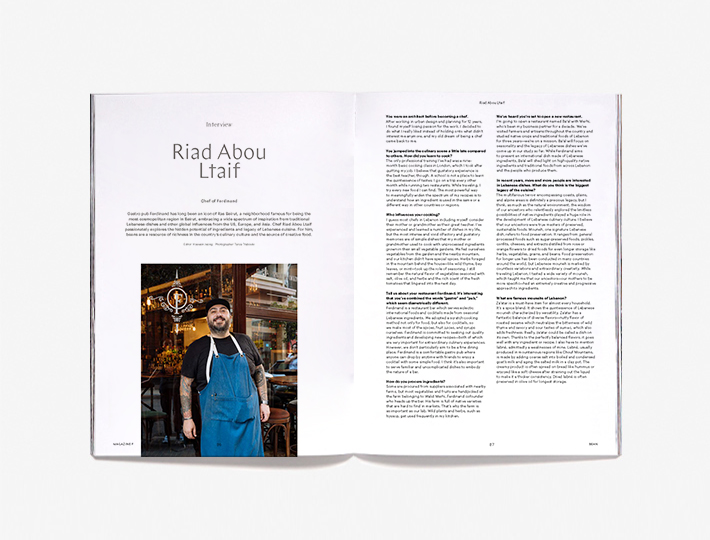 86 – Interview / Riad Abou Ltaif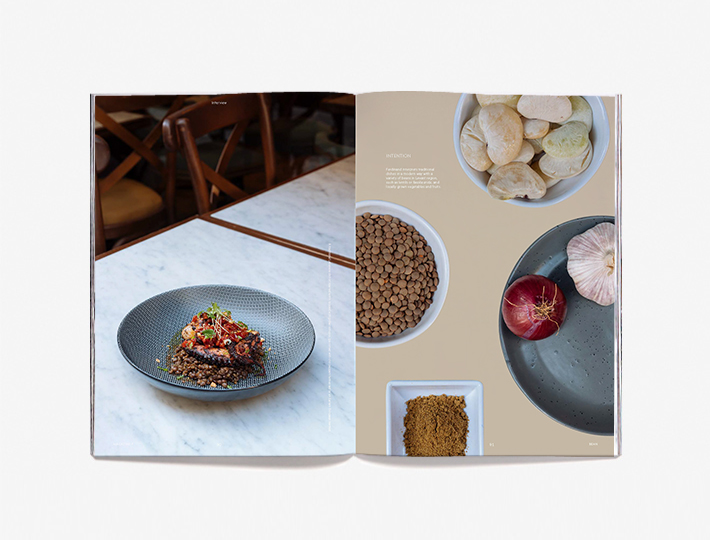 90 – Interview / Riad Abou Ltaif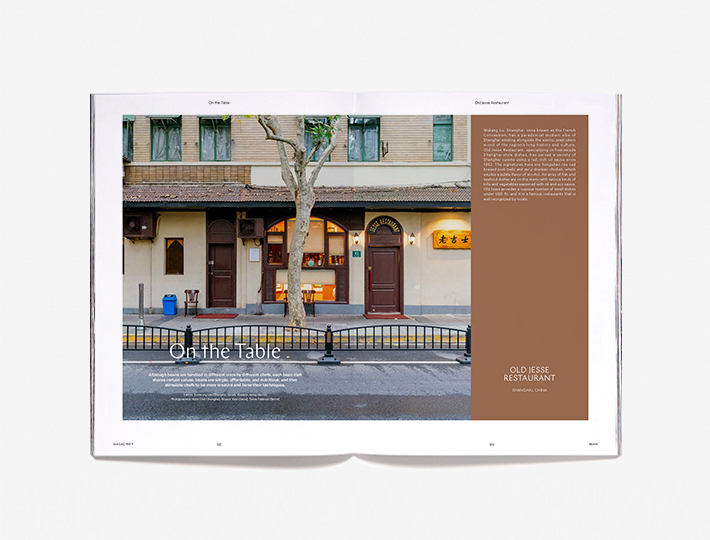 98 - On the Table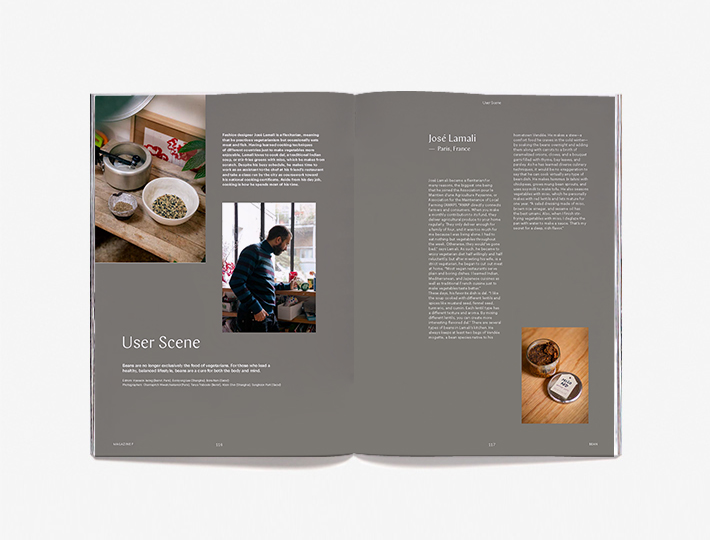 116 - User Scene